I present here the various activities which you will be able to practise: - the paying ones (trainig courses of tennis, table tennis...)- the free ones (beaches, tourism, etc).
From port-manech to raguenes, Névez Pays des pierres debout ( country of the stones upright) is the stopover of in love with nature and great spaces vis-a-vis the ocean. The long fine sand beaches are in osmosis with the rock splits for the greates happiness of the children and the great lovers of excursions.
What it is absolutely necessary to visit :
- the mill with tide of XVth century located on the site of Hénan and its little chapel
- villages of thatched cottages of Kerascoët and Kercanic
- picturesque ports of Kerdruc, Rosbras and Port-manech
- famous oysters of Belon
Beaches: There is in Nevez not less than four beaches: the beach of port-manech(opposite the small port), the handle of rospico, the beach of tahiti and the beach of raguenes.

Tahiti Beach(Est coast of Raguenes Beach)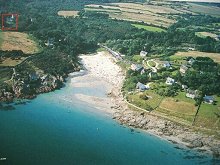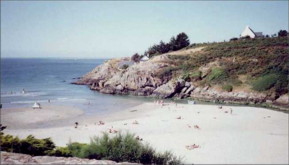 Rospico handle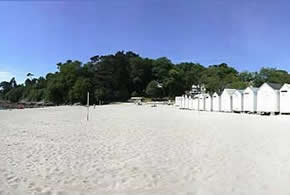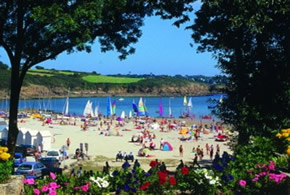 Port-Manech Beach
Animations, spectacles:
- throughout the year : marker saturdays morning
- others: traditional festivals, exits nature, animations for children, night animations (fest noz, ...), sporting animations, inheritance animation (fête du hénan...), many exposures.
Leisures:
Excursions and fishing at sea and river, botanical garden (Rospico gardens), training courses of painting (aman), training courses of veil, training courses of horsemanship (kertreguier) and attachments..., sauna et relieving.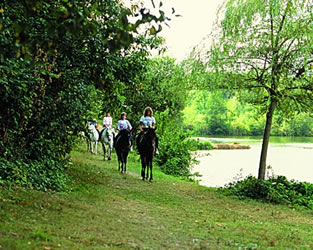 Sports:
Pedestrian excursioons (50 km of marked out circuits), tennis, water sports - veil - board with veil, bicycle any ground, sporting centre ( brucou), horsemanship - pony-club, kayak, table tennis.
Any other business:
Many martyrdoms of the Middle Ages mark out the countryside with the intersections of minor roads... Discover also completely interesting religious buildings, the stone houses "upright" (Mein Zao into Breton), the Mills with Tide.
Side supply you will find a grocer on Port Manec' H, of the supermarkets on Névez, Pont Swallow-hole and of the Hypermarkets on Concarneau.
Discover the gastronomical specialities of Britty: Crèpes, fish, seafood, pork-butcheries...!